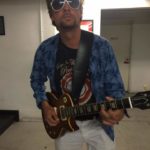 Welcome to guitarist-composer-improviser-teacher Anders Nilsson's site! Find albums in the discography section, read what's on my mind, contact me at earraticart at gmail.com. Thanks for reading & listening, enjoy!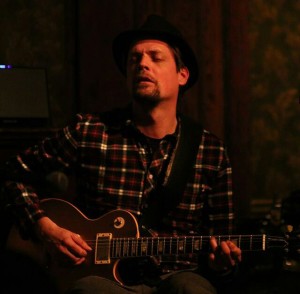 photo: Doc Jojo
"Anders Nilsson, a guitarist & composer comfortable with everything from free improvisation to avant-garde metal, traverses ghostly mood-setting, bluesy twang and overdriven riffage" – Hank Shteamer, Time Out New York
"Swedish-born and New York-based experimental guitarist Anders Nilsson produces music that is at once bracingly direct and utterly unclassifiable." – Matt Miller, tuneOUToptIN
"Guitarist/composer Anders Nilsson cranks out music that makes some of the atonal performances at the Tanglewood's New Music Festival seem like a Boston Pops Movie Night concert. At one point Nilsson leaves his guitar long enough to have a sexual encounter with one of the hostesses at a casino." – Elyse Sommer, CurtainUp
NEWS: 
8/7/16: My string quartet "Utterly" is now finished! It's a roughly half hour long piece in 3 movements I've been working on for over a year. It's inspiration comes from hearing my son's first expressive sounds and noises, bilingualism, and various musical ideas orbiting in my mind. This is the first one I've written since 1997 when I wrote and performed a one movement piece "Paths" (part 1) for string quartet plus myself as soloist on electric guitar. The new one is just for string quartet and is the most consuming composition I've written to date. I feel agog about the fantastic Momenta Quartet digging into it. Premier tbd.
4/1/16: "THE WHY" A new trio premiered at the Evolving Series on the lower east side. A short spoken presentation –
10/31/15: My main compositional undertaking this fall and winter is writing a string quartet to be performed by the fantastic Momenta Quartet! More on this in an upcoming blog post soon! Other than that, my everyday composing these days consists of making up spontaneous songs with my son Hugo, now 6 months old.
10/31/15 4 NEW ALBUMS RELEASED recently: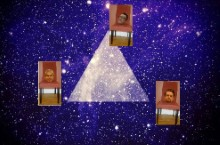 1: "Triangulation" by Fulminate Trio was released on Unseen Rain.
This, our second trio release, features two originals: "Sex and Violence" (Nilsson) & "Otra cosa aparte" (Filiano), "Maple sugar boy" (Buffy Sainte-Marie) and two trio improvisations. Michael Evans, Ken Filiano and Anders Nilsson appear on 3 albums together: our 2008 self titled debut "Fulminate Trio" (Generate Records) and the Swedish-American septet album "Anders Nilsson's AORTA Ensemble" (Kopasetic Productions) from 2009, and now this. Link: http://www.unseenrainrecords.com/?page_id=1841
2: Mr. Elliott Sharp asked me to contribute a solo recording for volume 3 of XXI century solo guitar music. In his studio I recorded my solo piece "Variazioni su un monologo Funambolico". The cd "I never MetaGuitar III", jam-packed with solo pieces by various guitarists, is now out on Clean Feed Records!  http://cleanfeed-records.com/product/i-never-meta-guitar-three-solo-guitars-for-the-xxi-century/
3: "Lady Boom Boom" with music by Jeremy Danneman-reeds played with Anders Nilsson-electric & alto guitars, William Parker-bass & kora, Tim Keiper-drums, percussion & ngoni on Ropeadope!
4: Gordon Beeferman's "4 parts 5" on Innova Recordings (officially out on Halloween), is already readily available through the label's site: http://www.innova.mu/albums/gordon-beeferman/four-parts-five It's an epic, truly insistent work like no other (with liner notes by yours truly).
Performance news 3/1/15: Barbes, a bar in Brooklyn, offered me the opportunity to do a weekly gig every Saturday in February. It resulted in 4 performances with different people I know. 2/7 debut of a duo w. alto saxophonist Michael Attias (mainly new duo compositions of mine), 2/14 Exposed Blues Duo w. singer Fay Victor, a collaboration since 2007, 2/21 solo guitar, new and old pieces composed and improvised, 2/28 Anders Nilsson Group w. Peter Apfelbaum, David Ambrosio and Satoshi Takeishi. In spite of cold weather we had a warm reception and an attentive listening crowd each time. Fun!
1/12/15 "KALABALIK II" – guitarists Raoul Björkenheim & Anders Nilsson & drummer Gerald Cleaver teamed up once again to play and make album #2 last week, it was also videotaped at Downtown Music Gallery in front of a devoted crowd. It was a smokin' set of freewheeling spontaneous composition so stay tuned about this product.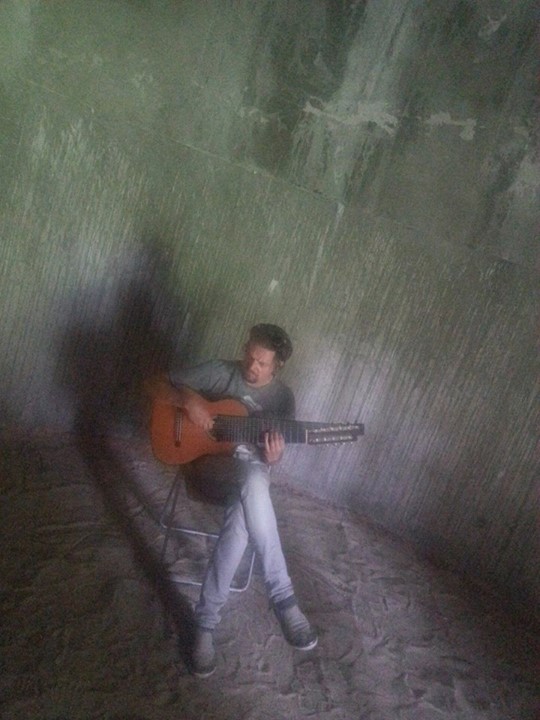 NEW BAND NEWS: 1/1/15: "Exit Strategy" – a trio consisting of Anders Nilsson on electric guitar, Francois Grillot on bass, Jay Rosen drums recorded an homage album to Rod Serling this June for C.I.M.P Records. We are also a party band! Watch our video in the "Videos" section for some fun! Here is our flyer, and our GigMasters page:  https://www.gigmasters.com/Beach-Band/EXIT-STRATEGY#/categories: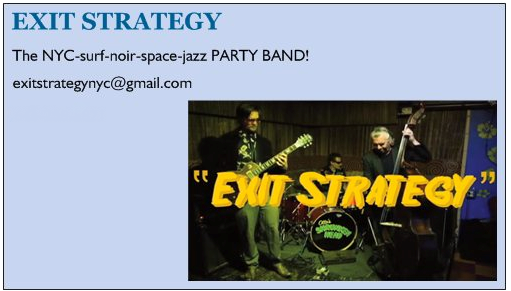 4/10/14 AORTA played its first gig in 3 years April 9th @ Fasching, Stockholm: New music, same gang, hope to play more frequently with these titans! During a brief visit to Sweden I also had the opportunity to give a Master Class at Fridhems Folkhögskola to 8 really good guitarists, and appear in an ad hoc improv group, at a gig arranged by FRIM-syd, lots of fun!
12/1/13 Interview in Prepared Guitar ://preparedguitar.blogspot.com/
7/20/13…the solo guitar performances are developing into combinations of improvised and composed pieces of epic proportions. 

Watch a video! more of them in "Videos"
: