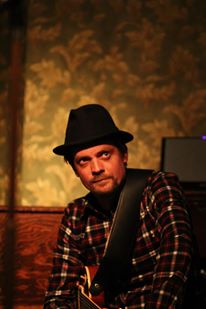 WELCOME to NYC-based guitarist/composer Anders Nilsson's website – for contact please e-mail earraticart (at) gmail.com, CDs or Downloads are in   the DISCOGRAPHY section above, Big Thanks for reading & listening!
"Anders Nilsson, a guitarist & composer comfortable with everything from free improvisation to avant-garde metal, traverses ghostly mood-setting, bluesy twang and overdriven riffage" - Time Out
"Swedish-born and New York-based experimental guitarist Anders Nilsson produces music that is at once bracingly direct and utterly unclassifiable." - Matt Miller, tuneOUToptIN
NEWS:
1/12/15 "KALABALIK II" – guitarists Raoul Bjorkenheim & Anders Nilsson & drummer Gerald Cleaver teamed up once again to play and make album #2 last week, it was also videotaped at Downtown Music Gallery in front of a devoted crowd. It was a smokin' set of freewheeling spontaneous composition so stay tuned about this product! 
12/9/14 In the process of writing duo music for alto saxophonist Michael Attias and myself. We have played in numerous contexts since 2001. He has an instantly recognizable tone in his own voice and writes fascinating compositions. We will present new music that I am writing especially for this new duo; they are developments of my long lasting compositional interests in noir, jazz, atonality, and various rhythmic grooves, trimmed down to a bare duo format. Some succinct and pithy in form, some extended.  Renditions of a few covers befitting the same atmosphere will be thrown in too. Gigs: 2/7/15 @ Barbes, Brooklyn & 3/8/15 @ Why Not, Manhattan.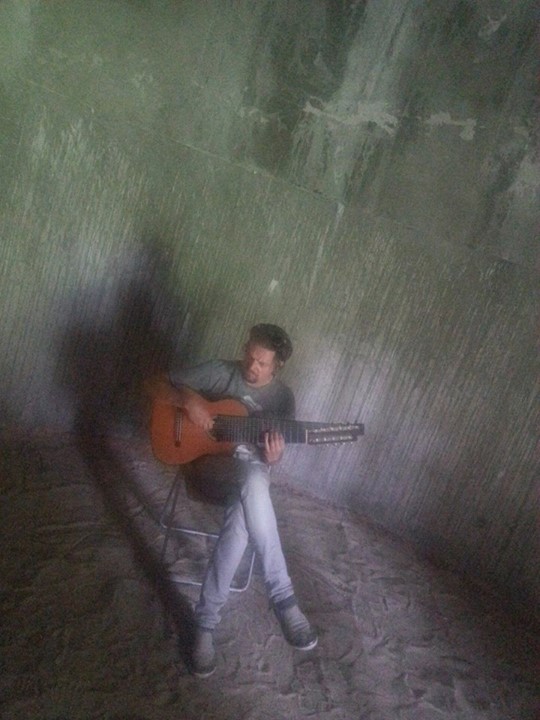 8/10/14 6 Upcoming albums are to be released!:
-Elliott Sharp asked me to contribute a solo recording for an upcoming compilation of XXI century solo guitar music. In his studio I recorded "Variazioni su un monologo Funambolico". Cd due out on Cleanfeed in December!
-Fulminate Trio recorded a batch of new composed and improvised music, felt real good, stay tuned for a release on Unseen Rain Records winter of 2015…
-Three discs coming out on Ropadope of a recording session with music by Jeremy Danneman-reeds played with Anders Nilsson-electric & alto guitars, William Parker-bass & kora, Tim Keiper-drums, percussion & ngoni
- "Exit Strategy" – a trio consisting of Anders Nilsson on electric guitar, Francois Grillot on bass, Jay Rosen drums recorded an homage album to Rod Serling this June for C.I.M.P Records. We are also a party band! Watch our video in the "Videos" section for some fun! Here is our flyer, and our GigMasters page:  https://www.gigmasters.com/Beach-Band/EXIT-STRATEGY#/categories: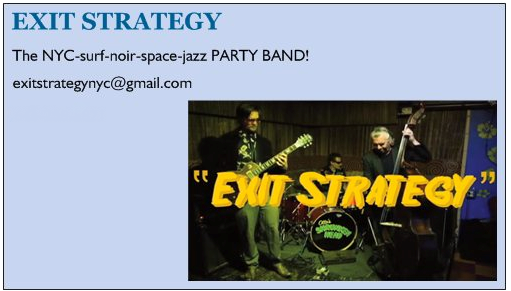 …4/17/14 A new juicy interview, or dialogue rather, conducted by my old friend/colleague Matt Lavelle: http://matt-lavelle.blogspot.com/2014/04/into-hot-with-anders-nilsson.html
…4/10/14 AORTA played its first gig in 3 years April 9th @ Fasching, Stockholm: New music, same gang, hope to play more frequently with these titans! During a brief visit to Sweden I also had the opportunity to give a Master Class at Fridhems Folkhögskola to 8 really good guitarists, and appear in an ad hoc improv group, at a gig arranged by FRIM-syd, lots of fun!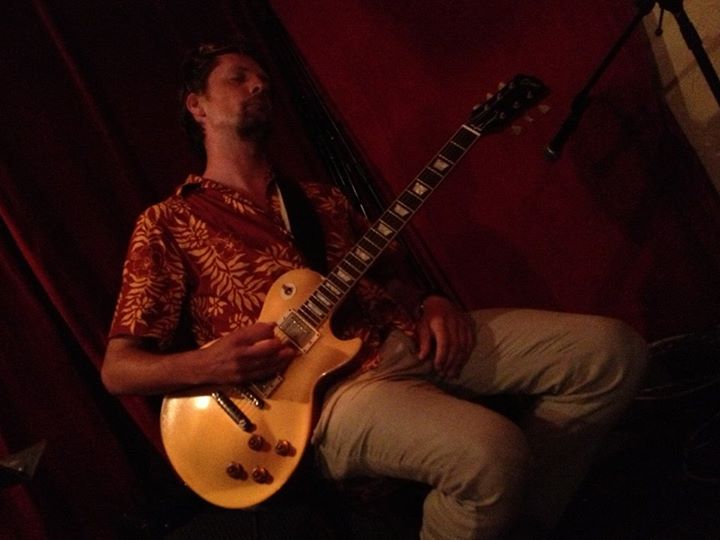 …12/1 Interview in Prepared Guitar! http://preparedguitar.blogspot.com/
…7/20/13…the solo guitar performances are developing into combinations of improvised and composed pieces of epic proportions
…7/1/13…Nilsson/Fonda/Nilsson's cd "Powers" is out on Konnex Records! guitar trio record (in discography) http://steptempest.blogspot.com/2013/02/3-x-3-february2013.html

Watch a video! more of them in "Videos"
: